Guava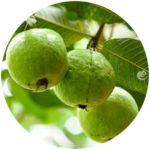 contains Vitamin A that helps to protect the Retina & prevents Night blindness. Also helps in reduce the risk of prostrate caner and breast cancer controls diarrhoea. Helps in weight loss helps thyroid glands to control hormones improves eye sight reduces blood pressure,  regulates absorption of sugar in diabetes.
Apricot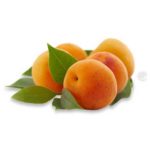 Apricots are rich in vitamins A, C&E . As well as carotenoids that reduce the risk of Age related macular degeneration . Apricots are packed with Vitamin A which is also known as retinol. Its fat soluble, and helps in the enhancement of vision, among other things. And keeps the immune system in, check protecting your skin in the process. Retinols and beta carotene also reduces the chances of you developing a serious eye-related disorder.
Apple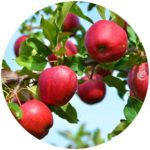 Apples are extremely rich in important antioxidants, flavonoids, and dietary fibre. The Phyto nutrients and antioxidants in apples may help reduce the risk of developing cancer hypertension, diabetes and heart disseises Apples are known to improve eye vision and prevent eye disorders.
Cantaloupe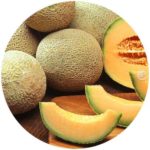 Cantaloupe nutrition is a great source of vitamin C and A, in the form of carotenoids. In fact cantaloupe is thought to be one of the highest fruit sources of vitamin A, while also providing potassium, and B vitamins including thiamine, niacin folate, as well as vitamin Magnesium, and fibre. It provides a healthy dose of vitamin and C that helps to prevent Glaucoma.
Dragon Fruit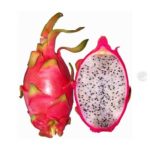 This fruit is rich in phytonutrients, antioxidants vitamin C, polyunsaturated fatty acids. Calcium, carotene and protein, Dragon Fruits are beneficial for bones, cardiovascular health, immunity, eyesight etc…Its juice is a perfect choice to avoid blurry vision and pain in the back of the eye.
Water Melon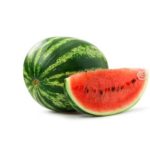 It helps us to hydrate and contains compounds that help in preventing cancer, lower inflammation and oxidative stress, Prevent muscular degeneration. good for skin and hair. It also contains antioxidants which helps inn production of pigments in the eye.
Pineapples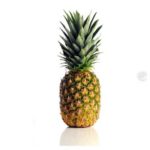 These are also rich source of vitamin C. Antioxidants and minerals that helps to reduce eye vision problems. These Antioxidant -rich diets have been shown to improve fertility,.. the antioxidants in pineapples, such as vitamin C and beta-carotene, and vitamins and minerals copper, zinc and folate have properties that affect both male and female.
Tomato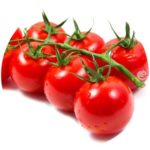 This juice is rich in red hued carotenoid lycopene that prevents night blindness.Tomatoes are also an excellent source of vitamin C ,biotin, molybdenum and vitamin K. They are also a very source of copper, potassium, manganese, dietary fibre, vitamin A Vitamin B6, FOLATE, NIACINE and vitamin E and phosphorus.
Carrots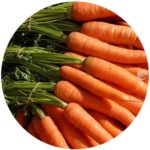 These are a rich vegetable source of vitamin A, which is as essential as above all as they contain high vitamin, carotenoids in particular beta-carotene, which is converted to vitamin A, by the body, These are also source of vitamin C and niacin and fibre, potassium. The main phytonutrients in carrots are the carotenoids and falcarinol which said to protection against cancers.
What better way to start the day with a glass full of health?